This Page brought to you by the Flint Hills KS H.O.G.® Chapter and City Cycle Sales of Junction City Kansas, 
Copyright© 2015 City Cycle Sales

All Rights Reserved

This page was last updated on: June 10, 2015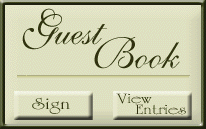 CAUTION

Whatever is entered in this guest book can be viewed by any person who visits this site.  If you do not want it publicized then do not enter it here.  This book is monitored and all content deemed improper will be removed.

Kansas Flint Hills H.O.G. Chapter #1508

News Letter

Officers

Update Mileage

Update email address

By-laws

Downloads